Seabel's gift baskets
A Collection of Our Best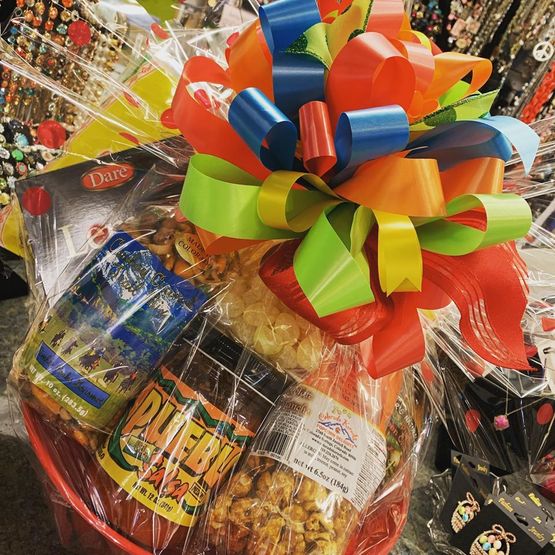 Seabel's Gift Baskets
When you can't decide on that one perfect gift, a Seabel's Gift Basket is the perfect choice! We'll help you select an array of quality gifts and gourmet snacks that will brighten anyone's day.
Our staff of artists take great pride in creating one-of-a-kind baskets. Custom touches and beautifully designed presentations make for a breathtaking first - and lasting impression. A custom made bow and seasonal decorations are used to make each basket extra special.
At Seabel's, we welcome custom and corporate orders. Our creative staff will help you select the perfect gift that suits you budget.
Pueblo...
You are HOT! HOT! HOT!
This red hot "Pueblo" gift is guaranteed to be a hit! You can now share the joys of Pueblo, Colorado with friends and family by sending them this basket chock-full of "Pueblo" goodies! We can include crunchie tortilla chips and "Pueblo" Fire Roasted Salsa, and other delicious melt in your mouth goodies! This Pueblo original is sure to please one and all… It's one HOT basket!!
Prices:
Regular (HOT): $49.98

Deluxe (HOTTER): $69.98

Deluxe Plus (HOTTEST): $119.98
This Colorado basket is sure to bring high altitude satisfaction! This basket is filled with treats from the Rocky Mountains. This Rocky Mountain basket is stuffed with Colorado chips, salsa, snacks… All the finest products made in the Centennial state. We guarantee a Mile-High experience of tastiness! Shop the Colorado Basket here.
Prices:
Regular: $49.98

Deluxe: $69.98

Deluxe Plus: $119.98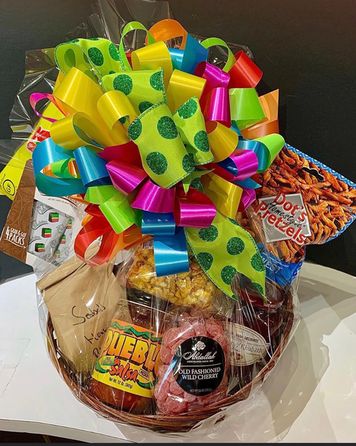 This signature Seabel's basket is filled with our most delicious treats! A classic basket overflowing with a selection of coffees, sweets, and our handpicked gourmet goodies. The perfect basket for a graduation gift, wedding gift, or simply a "Thinking of you" gift. Shop the Taste of Seabel's Basket here. This basket is an overwhelming favorite!
Prices:
Regular: $69.98

Deluxe: $99.98

Deluxe Plus: $129.98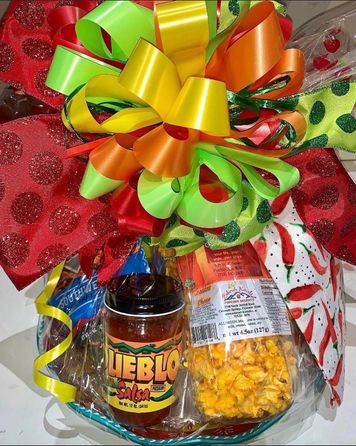 Year after year, this fantastic gift is one of our top sellers! A brightly colored chip and dip is filled with all the fixings for a Southwestern party. Let the party begin… a perfect gift for weddings, holidays, "Thank You", housewarming, and birthday celebrations! This is a Seabel's favorite!
Prices:
Regular: $99.98

Deluxe: $129.98
Taste of Italy... "Mama Mia! Now That's Italian"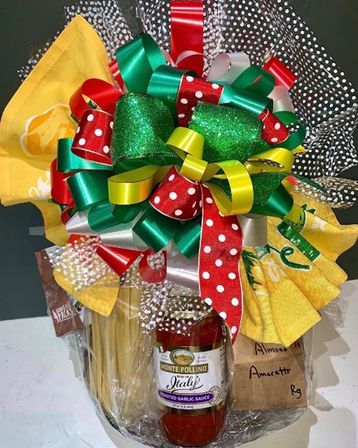 A selection of our very best gourmet products in an authentic Italian pasta bowl with matching serving bowls! A darling "tea" towel, gourmet pasta and tasty sauces along with other special Italian treats! These treats make this one of Seabel's most popular gifts! Dinners all but ready… enjoy!
Prices:
Regular (no bowls): $89.98

Deluxe (bowls included): $149.98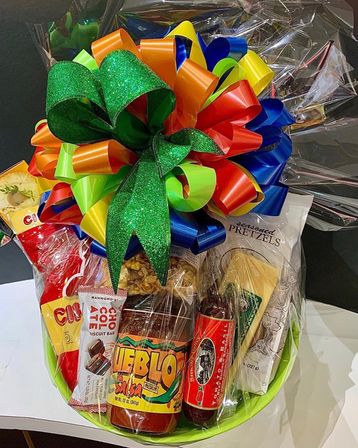 I love snacks… A snack-a-licious basket includes tasty snacks; popcorn, cookies, candies, chips, crackers and many other tasty goodies! Nibble away on this outstanding collection of munchies that are "Oh, so good!" This Seabel's original is sure to please one and all!
Prices:
Regular: $59.98

Deluxe: $89.98

Deluxe Plus: $119.98
Remember us when you need the perfect gift for:
We make any custom basket at any price! Contact Seabel's for a custom basket today!
How to find us
We've been a Pueblo staple for over 35 years.
Stop by and see why!
Shipping within the
Continental US available.