Get to know us
Come as a customer, leave as a friend.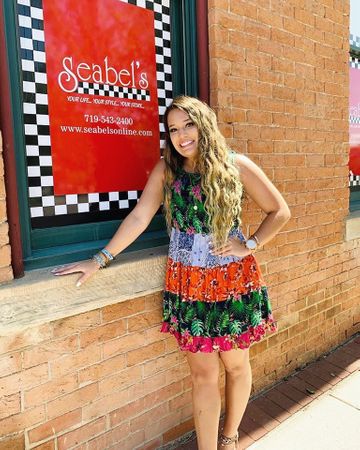 My How We've Grown!
Our name is as unique as our boutique! Seabel's was founded by Peggy Seavy Turman and Olive Belcher on Union Avenue in Pueblo, Colorado over 35 years ago. They wanted a name as unique as they were, so they combined their names and Seabel's opened a 700 square foot gourmet and kitchenware botique for customers searching for superior items that fit their exquisite flavors and style.
Cue to the Wooden Spoon – a gourmet and kitchenware shop located in the Pueblo Mall. Sisters Mary Lane and Mindy Potestio, opened and grew The Wooden Spoon into a very successful business. They gained a very loyal following and it soon became time to expand to bring the type of high-end products their customers sought after. They purchased Seabel's in Downtown Pueblo and soon after, opened a second Seabel's location in Colorado Springs.
Over the years, as their client base grew and more unique and diverse products entered the marketplace, Mindy and Mary knew it was time to expand. Today, Seabel's is a 3,000 square foot space carrying some of the most innovative and eclectic clothing lines, jewelry, home décor, and gourmet foods
Sometimes, life has a way of throwing curve ball and in late 2008, that curve ball hit Seabel's when The Branch Inn located across the street from Seabel's blew up. The explosion hit Seabel's quite hard – the store was closed for 69 days for restoration. Mary and Mindy knew they had to reopen and in 2-months, Seabel's was open for business.
Seabel's is the synonym for daring, unique, inspiring and simply amazing!
We're Proud to Carry the Brands You Love
How to find us
We've been a Pueblo staple for over 35 years.
Stop by and see why!
Shipping within the
Continental US available.